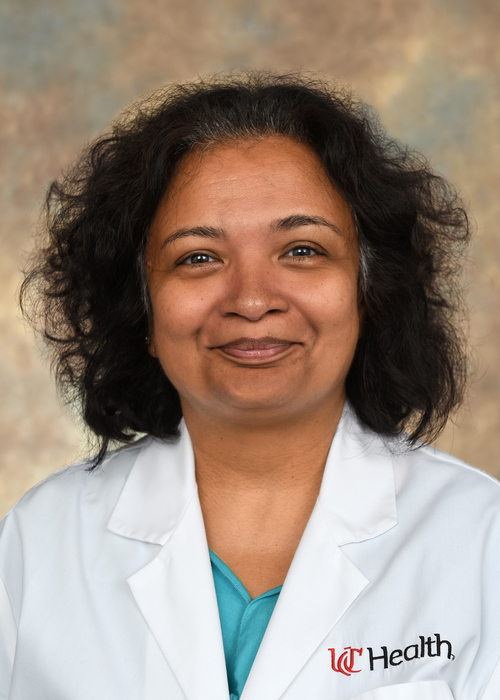 The University of Cincinnati's Soma Sengupta, MD, PhD, was recently nominated to co-lead the Diversity Expert Group for the NRG Oncology Brain Tumor Committee.
Sengupta is an associate professor in neurology in the UC College of Medicine, director of neuro-oncology clinical trials, associate director of the Brain Tumor Center, University of Cincinnati Cancer Center physician scientist and UC Health neuro-oncologist, funded by the Harold C. Schott Endowed Chair in Molecular Therapeutics (Neurosurgery) and the Pam and Tom Mischell Funds.
Sengupta will co-lead the Diversity Expert Group with Isabel Arrillaga-Romany, director of neuro-oncology trials at Massachusetts General Hospital. The group is tasked with looking at trials in NRG Oncology's brain portfolio and ensure that the trials encompass diversity and equity in patient populations.
NRG Oncology is a nonprofit research organization formed to conduct oncologic clinical research and to broadly disseminate study results for informing clinical decision making and health care policy.
---