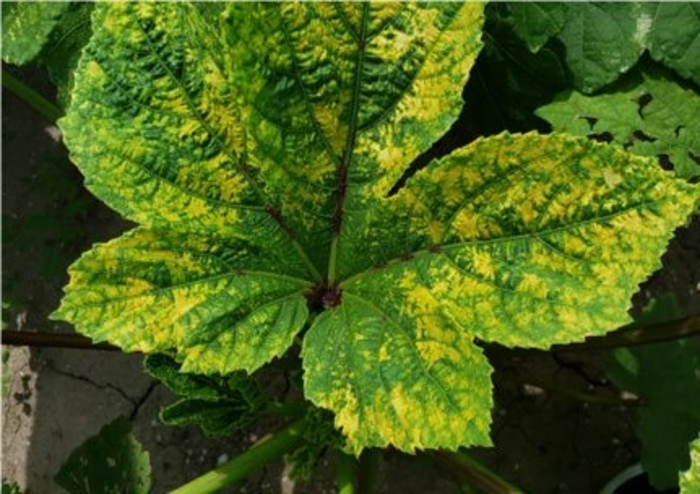 The bane of growers worldwide, whiteflies are tiny insects with a lust for plant sap. Their piercing mouthparts can transmit fatal plant diseases and also weaken a plant's ability to carry out photosynthesis.
Whitefly-transmitted viruses in the genus Begomovirus (family Geminiviridae) have been shown to severely affect the production and quality of cotton globally. Among these viruses, those involved in the cotton leaf curl disease complex are considered the most damaging. Consequently, there is concern regarding the unexpected detection of the exotic cotton leaf curl Gezira virus (CLCuGV) and its associated satellite DNA molecules in okra fields in the lower Rio Grande Valley area in Texas since fall 2018.
​In a new "Focus on Cotton" webcast on Grow: Plant Health Exchange, Olufemi J. Alabi, Plant Virologist and Associate Professor and Extension Specialist at Texas A&M University, summarizes the results of efforts that led to the first detection of CLCuGV in the United States. He also discusses ongoing efforts to survey for the virus in cotton, other potential plant hosts, and whiteflies.
This 15-minute presentation is freely available through the "Focus on Cotton" resource on Grow: Plant Health Exchange—an outreach service of The American Phytopatholgical Society that contains more than 400 webcasts, including presentations from a number of conferences. These resources cover a broad range of aspects of cotton crop management: agronomic practices, diseases, harvest and ginning, insects, irrigation, nematodes, precision agriculture, soil health and crop fertility, and weeds. These webcasts are available to readers open access (without a subscription).
The "Focus on Cotton" homepage also provides access to "Cotton Cultivated," a resource from Cotton Incorporated that helps users quickly find the most current cotton production information available. These and other resources are freely available courtesy of Cotton Incorporated at www.planthealthexchange.org/cotton/Pages/default.aspx.
To learn more, watch A Severe Begomovirus-Satellite DNA Disease Complex in Texas Lower Rio Grande Valley Okra Fields and Its Potential Threat to Cotton Production on Grow: Plant Health Exchange.
Follow Grow: Plant Health Exchange and The Cotton Board on Twitter
Grow: @crop_protection
The Cotton Board: @TheCottonBoard
About Grow: Plant Health Exchange: Grow: Plant Health Exchange is a nonprofit, freely available, online resource of timely, science-based information on plant health. It's a place for plant health management professionals to exchange knowledge and discover the latest applied research. Applied researchers generate the content for Grow, sharing their work and amplifying their reach, and plant health practitioners consume the content on Grow, relying on this user-friendly platform to provide proven plant health science. As an outreach service of The American Phytopathological Society, Grow serves the full range of professionals in plant health management.
About the Cotton Board: The Cotton Research & Promotion Act established the Cotton Board as a quasi-governmental, nonprofit entity to serve as the administrator of the Cotton Research & Promotion Program. Funded by America's cotton producers and importers through the cotton check-off, the program's research and promotion activities are conducted worldwide by Cotton Incorporated, the Cotton Board's sole-source contracting organization, to increase the demand for and improve the market position of cotton.
The Cotton Research & Promotion Program continues to work in all areas of cotton's pipeline—from the field to the consumer—to keep cotton the number-one fiber choice in the United States. For more information about the Cotton Board and the innovative activities stemming from the program, visit www.cottonboard.org
---
Article Title
A Severe Begomovirus-Satellite DNA Disease Complex in Texas Lower Rio Grande Valley Okra Fields and Its Potential Threat to Cotton Production
Article Publication Date
28-Nov-2022