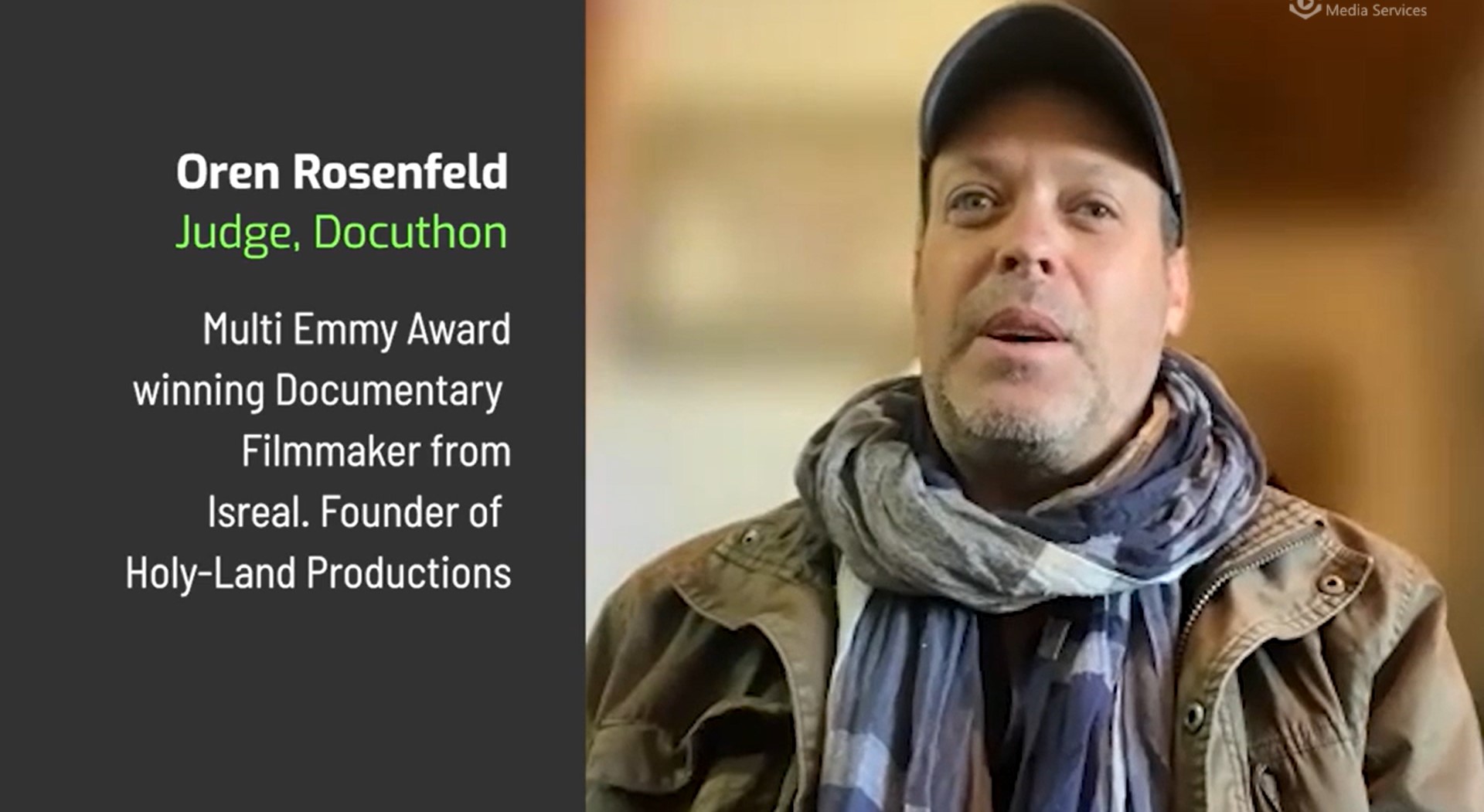 Multi Emmy award-winning filmmaker Oren Rosenfeld has joined Docuthon – a documentary film hackathon from generative artificial intelligence (AI) drug discovery company Insilico Medicine – as a judge. The first-of-its-kind film competition invites participants from around the world to tell the story of AI drug discovery through the lens of Insilico Medicine's journey.
Based in Israel, Rosenfeld is an accomplished documentary filmmaker who has gained recognition for his storytelling and ability to bring light to important and often overlooked subjects. As the founder of Holyland Productions, he has made a number of boundary-pushing documentary films that explore cultural, religious, and historical themes, including Hummus the Movie, One Day in Gaza (BBC), and Ark of the Covenant (Discovery Channel).
"Docuthon is very important because it sheds light on subject matter that not many people are aware of, including myself," said Rosenfeld. "I think what we're going to be looking for is a very interesting storyline. Basically, I want to be interested in what I'm seeing and to learn from it." He noted that making a short documentary is often more challenging than a long-form one.
Through the Docuthon competition, Insilico Medicine is offering filmmakers the opportunity to access hundreds of hours of footage captured throughout the Company's nearly 10-year history of developing an end-to-end generative AI platform, overcoming initial industry skepticism, expanding globally, and bringing the first AI-discovered and AI-designed drug into clinical trials.
Between the two main categories, short and feature, participants from around the world have the opportunity to win prizes for best feature, best short, best edited, and most creative films.
In addition to monetary awards of up to $8,000 USD, the Docuthon will provide collaboration opportunities for winners to further their film careers and contribute to the broader story of AI drug discovery.
"Oren's wealth of experience and distinctive perspective will bring Docuthon to the next level," says Alex Zhavaronkov, Ph.D., founder and CEO of Insilico Medicine. "His passion for storytelling and eye for detail will be invaluable to the young filmmakers participating in Docuthon. I am eager to see the amazing stories that will be told and the impact they will have on our industry."
All those with an interest in scientific storytelling and filmmaking are invited to learn more and register for Docuthon.
About Insilico Medicine
Insilico Medicine, a clinical stage end-to-end artificial intelligence (AI)-driven drug discovery company, is connecting biology, chemistry, and clinical trials analysis using next-generation AI systems. The company has developed AI platforms that utilize deep generative models, reinforcement learning, transformers, and other modern machine learning techniques for novel target discovery and the generation of novel molecular structures with desired properties. Insilico Medicine is developing breakthrough solutions to discover and develop innovative drugs for cancer, fibrosis, immunity, central nervous system diseases, infectious diseases, autoimmune diseases, and aging-related diseases.
Website: www.insilico.com
Contact: media@insilico.com
---