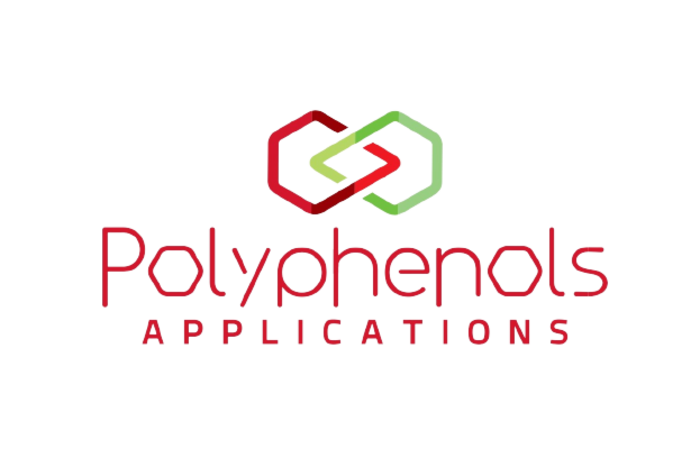 All strategies to redesign, rethink, and reshape food and beverages in order to fit and adapt to our modern-day needs will be debated and discussed during the 16th World Congress on Polyphenols Applications.
Polyphenols Applications 2023, held on September 28-29 at Corinthia St George's Bay – Malta, will change the view point on the application of polyphenols.
Polyphenols Applications 2023: New Scientific Outlook
Besides the food of tomorrow, Polyphenols Applications 2023 will also discuss all recent advances and perspectives related to polyphenols and their applications in health and pharmaceutical and non-pharmaceutical industries. Jan Frederik Stevens, the new president of Polyphenols Applications, from Oregon State University USA, commented: "This year, we will respond to the audience's request by covering novel topics including polyphenols from the sea, the impact of climate change and environmental stress on content and composition of polyphenols in food, polyphenols to prevent radiation damage in space flights and in medicine, and artificial intelligence as a tool in optimal polyphenol utilization and research."
Polyphenols Applications 2023 details.
What to Expect in Polyphenols Applications 2023?
Polyphenols academics and industrials will elaborate on the following sessions:
Polyphenols in Health & Diseases: Mechanistic Aspects & Perspectives
Polyphenols & Microbiota – The Subtle Modulation
Senolytic Activity of Polyphenols – A Potential Anti-Aging Effect?
Marine Polyphenols – Therapeutic Potential & Applications
Polyphenols and the Environment: A Reciprocal Connection
Polyphenols & Food Research: The Most Recent Developments
Polyphenols Applications 2023: Recent Innovations & Where are We Headed?
Polyphenols Applications 2022 Recap & Awards
Polyphenols Applications 2022 covered different topics on polyphenols including: polyphenols and microbiota, polyphenols and health, technological innovations in extraction, the sensory aspects of polyphenols, and novel technologies for polyphenol delivery to target organs. A 3rd day was also dedicated to the analytical chemistry and pharmacology of cannabinoids.
Prof. Juan Carlos Espin was awarded the prestigious Polyphenols Applications Scientific award:
Prof. Espin from the Spanish National Research Council gave a key note speech on "Polyphenols 2022: Where We Are Now and What's Next".
3 Short Oral Presentations were awarded:
Paul Besrukow, Geisenheim University, Germany - "Grape Cane Stilbenoids as Biopesticides in Organic Viticulture"
Cornelia Schmutz, University of Vienna, Austria - "Anthocyanin-Rich Berry Extracts and Chemotherapy: A Critical Combination"
Learnmore Kambizi, Cape Peninsula University of Technology - "Pigmented Potatoes: A Potential Panacea for Food and Nutrition Security and Health?"
3 Poster Presentations were awarded:
Klara Supikova, Palacky University Olomouc, Czech Republic - "Sulfated Phenolic Acids are Common Plant Metabolites"
Sandra Mariño-Cortegoso, University of Santiago de Compostela, Spain - "Recovery of Bioactive Compounds from Lime and Lemon By-Products Through Sustainable Methodologies"
Katia Ruel, ADKALIS - Groupe BERKEM, France - "Plant Polyphenolic Extract from Berkem Biosolutions® for Antimicrobial Protection of Cosmetic Products"
Malta Polyphenols Applications Institutional Partner
Polyphenols Applications 2023 is endorsed by the Redox Medicine Society, former ISANH.
About Jan Frederik Stevens, President of Polyphenols Applications
At the end of the 15th World Congress on Polyphenols Applications, the scientific committee announced a shift in presidency. Professor Jan Frederik Stevens, Oregon State University, USA, was elected as the new president of Polyphenols Applications.
Prof. Stevens is a Professor of Pharmaceutical Sciences in the College of Pharmacy and Associate Director for Research in the Linus Pauling Institute at Oregon State University in Corvallis. He has authored more than 130 articles in peer-review journals.
Prof. Stevens stated: "We are very grateful to Prof. Andreas Schieber for having organized 15 annual conferences. It is an honor and a pleasure to serve as your new President of the World Congress on Polyphenols Applications. I hope we can build new relationships and continue a welcoming atmosphere for everyone from anywhere in the world."
Polyphenols Applications Team & Committee thank Professor Andreas Schieber, University of Bonn, Germany, for all his help throughout these past 15 years.
---