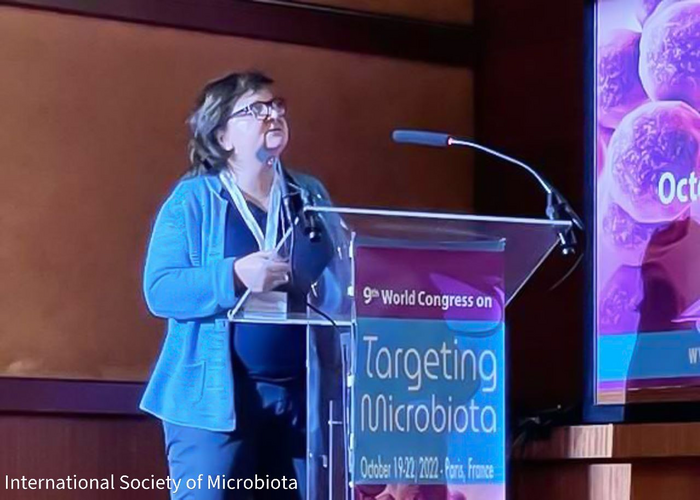 The latest advancements on the microbiota, microbiota-based therapy, and the new microbiome will be debated during Targeting Microbiota 2023 on October 18-19 at Isola di San Servolo - Centro Soggiorno, Venice.
The 10th World Congress on Targeting Microbiota 2023 will be locally organized by Prof. Maria Cecilia Giron from the University of Padova, Pharmacology Section, Department of Pharmaceutical & Pharmacological Sciences.
Targeting Microbiota 2023: Towards Unraveling the Future of Medicine
A detailed overview on the role of microbiota health and in disease will be presented. The latest updates on microbiota evaluation will also be introduced and the novel sources of microbiota will not be neglected. Microbiota innovations will also be vastly addressed.
The important progress in microbiota research will be covered during Targeting Microbiota 2023:
Microbiota in Diseases: How to Move from Association to Causation?
Microbial Metabolomics: The Hot Target
Novel Advances in Microbiota Assessment
Targeting Microbiota for Longevity – What We know & What We Expect?
New Sources of Microbiota: A potential revolution?
Microbiota & Space: Future Medicine
Microbiota & The Environment: A Bidirectional Relationship
Microbiota: The Novel Preventive Target
Microbiota-Based Therapy: The Current Status & Innovations
10 Minutes to Convince: Dedicated to Industry
This annual meeting the scientific committee will dedicate a session for microbiota industries to share their innovations with international professionals, academics, and students in 10 minutes.
Academics can also submit abstracts of their latest research for short oral or poster presentations.
About the previous Targeting Microbiota 2022:
During two days, 86+ communications were presented, with 300 attendees coming from 25 different countries.
Targeting Microbiota 2022 Scientific Contribution Award was discerned to Prof. Maria Cecilia Giron.
Prof. Giron, from the Università degli Studi di Padova, presented an insightful talk on "Cancer Therapy and Microbiota". She gave an overview of the influence of gut microbiota on ensuring the efficacy and lowering the toxicity of current cancer therapies.
2 Short Oral Presentation Award Winners were announced.
Abida Zahirović, Jozef Stefan Institute, Slovenia, for her talk on "Recombinant Lactic Acid Bacteria for Therapy of Inflammatory Bowel Disease".
Koji Hosomi, National Institutes of Biomedical Innovation, Japan for his talk entitled "Unique Metabolism of Blautia Wexlerae Has Beneficial Effects on the Control of Obesity and Type 2 Diabetes".
The Poster Presentation Award went to Phylogene.
Gilbert Skorski, from Phylogene was awarded for his poster entitled "Metaproteomics as A Key Approach to Identify Impacts of High Fat (HIF) Diet on the Gut Microbiome".
Targeting Microbiota 2022 Replay & Abstract Book:
Conference recordings access and the book of abstracts are available upon request.
---