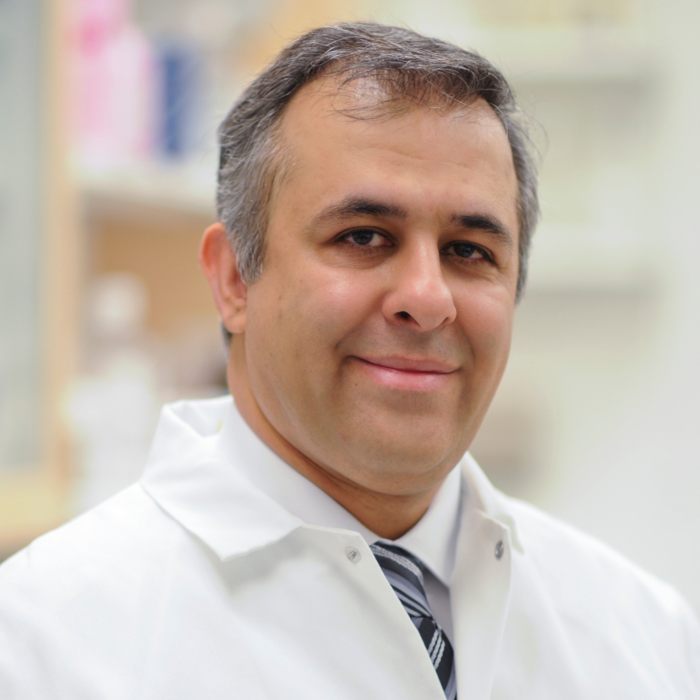 Mason Associate Professor of Infectious Diseases and Microbiology, Ramin M. Hakami has received a total of $35,000 in grants from Intellifoods Labs, LLC to continue examining methods to reduce the time to detect the presence of bacteria in food samples.
Numbers and types of foodborne disease occurrences have increased over time and are a major global public health concern. Hakami and his team seek to reduce the time to identify both live and dead bacteria in food samples using fluorescence detection. The team aims to optimize the detection parameters for bacteria in food, and improve the sensitivity of detection. Researchers have also been examining whether there are extracellular vesicles from bacteria that are also released, which may serve as a diagnostic tool as well.
"Current conventional methods of detection are time consuming and laborious," said Hakami. "By optimizing the detection process and reducing detection time, we can better prevent spread of foodborne pathogens and provide a safe food supply," Hakami added.
According to Mohammed Fotouhi, CEO of IntelliFoods Labs, LLC, "the current technology and methods used at food testing labs take far too long to identify potential bacterial contaminants, costing the food industry and the world economy 100s of millions of dollars a year. If a better technology were available for food safety professionals, grocery stores, restaurants, and other food purveyors, we could see a more efficient and cheaper food production pipeline."
"We are very excited to work with Dr. Hakami and his group for addressing this crucial need." Fotouhi added.
Hakami, who is affiliated with Mason's School of Systems Biology, also recently received funding for a natural immunity research effort using processed COVID-19 patient samples to explore natural mechanisms that are available to fight against COVID-19 infection and possibly additional respiratory infections.
"We encourage our scientists to consider novel points of view to uncover ways to leverage science for grand global impact," said Mason College of Science Dean, Fernando Miralles-Wilhelm.
Both the Hakami Lab food bacterial detection project and COVID-19 natural immunity efforts will involve Mason Science student researchers.
---