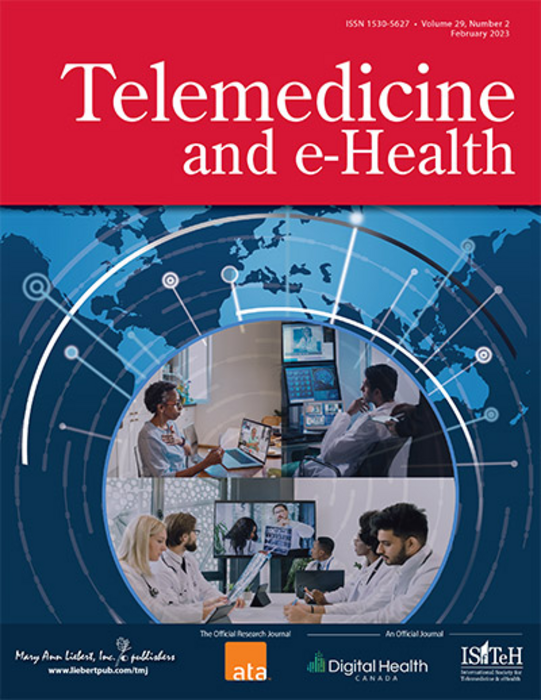 Telemedicine services facilitated continued access to gender-affirming care services for transgender and gender diverse (TGD) youth during the COVID-19 pandemic. A new study of telemedicine services for TGD youth, which showed that telemedicine did not worsen demographic disparities in access to this care, is published in the peer-reviewed journal Telemedicine and e-Health. Click here to read the article now
Ruby Lucas, MPH, from the University of Washington, and coauthors, examined differences in demographic characteristics and visit completion rates at a gender clinic before and after telemedicine implementation during the COVID-19 pandemic, and among telemedicine users and non-users. More than half of post-telemedicine period encounters were conducted via telemedicine, and telemedicine encounters were significantly more likely to be completed (72% vs 50%) and less likely to be canceled (21% vs 46%) compared to in-person encounters, reported the investigators
"Overall, this study highlights the importance of telemedicine in the ongoing provision of gender-affirming care services for TGD youth," they concluded.
"Access to healthcare is of vital importance to all of us. TGD care is a growing field that must be addressed, and telemedicine is tool that can make a difference in the care these individuals receive," says Charles R. Doarn, MBA, FATA, Editor-in-Chief of the Journal and Research Professor in the Department of Environmental and Public Health Sciences, and Director of the Space Research Institute for Discovery and Exploration at the University of Cincinnati, Cincinnati, Ohio.
About the Journal
Telemedicine and e-Health is an Official Research Journal of the American Telemedicine Association (ATA) and an Official Journal of Digital Health Canada and the International Society for Telemedicine & e-Health. The Journal is led by Editor-in-Chief Charles R. Doarn, MBA, FATA, and is the leading peer-reviewed journal for cutting-edge telemedicine applications for achieving optimal patient care and outcomes. Complete tables of contents and a sample issue are available on the Telemedicine and e-Health website.
About the Publisher
Mary Ann Liebert, Inc. is a global media company dedicated to creating, curating, and delivering impactful peer-reviewed research and authoritative content services to advance the fields of biotechnology and the life sciences, specialized clinical medicine, and public health and policy. For complete information, please visit the Mary Ann Liebert, Inc. website.
---
Journal
Telemedicine and e-Health
Method of Research
Case study
Subject of Research
People
Article Title
Telemedicine Utilization Among Transgender and Gender-Diverse Adolescents Before and After the COVID-19 Pandemic