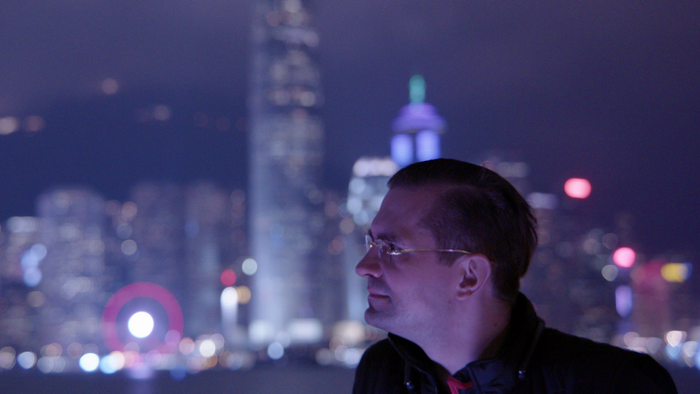 Insilico Medicine ("Insilico") is featured in the new BBC StoryWorks-produced film series Nature's Building Blocks made in conjunction with the Biotechnology Innovation Organization (BIO). Through 29 short films, the series showcases science innovations and cutting-edge technological advances that are poised to dramatically improve human life.
Insilico, a generative artificial intelligence (AI)-driven drug discovery company, is featured in a segment focused on democratizing and accelerating new therapeutics with the use of AI.
In the mid-2000s, deep neural networks began outperforming humans in image and text recognition, says Insilico founder and CEO Alex Zhavoronkov, PhD, in the segment. Those technological advances provided an opportunity for Insilico to train AI on aging and disease and create its powerful end-to-end platform called Pharma.AI.
Pharma.AI can process and analyze massive quantities of data to identify new targets for drugs, design new drug-like molecules, and even predict the outcome of clinical trials. Insilico has used this platform to produce a robust pipeline of therapeutics – 31 programs for 29 drug targets in disease areas including cancer, fibrosis, chronic kidney disease, and COVID-19. Its lead drug for the devastating lung disease idiopathic pulmonary fibrosis is the first AI-discovered and generative AI-designed drug to reach human clinical trials.
The BBC filmed Zhavoronkov on site in the Company's Hong Kong headquarters where application scientists work on Insilico's AI-enabled biological target discovery engine, PandaOmics, which is used to discover therapeutic targets and accelerate drug discovery and development for pharma companies.
"What AI really is, is mathematics and neuroscience," Zhavoronkov says in the episode. "To me, AI represents hope."
Other topics explored in the series include gene editing, synthetic DNA, and antibody therapy.
"The work of biotechnology is more than just vaccines and medications," says Hilary Stiss, Director of International Affairs for BIO. "It's defining today's medicine and transforming the way we heal, feed, and fuel our world."
About Insilico Medicine
Insilico Medicine, a clinical stage end-to-end generative artificial intelligence (AI)-driven drug discovery company, is connecting biology, chemistry, and clinical trials analysis using next-generation AI systems. The company has developed AI platforms that utilize deep generative models, reinforcement learning, transformers, and other modern machine learning techniques for novel target discovery and the generation of novel molecular structures with desired properties. Insilico Medicine is developing breakthrough solutions to discover and develop innovative drugs for cancer, fibrosis, immunity, central nervous system diseases, infectious diseases, autoimmune diseases, and aging-related diseases. www.insilico.com
---