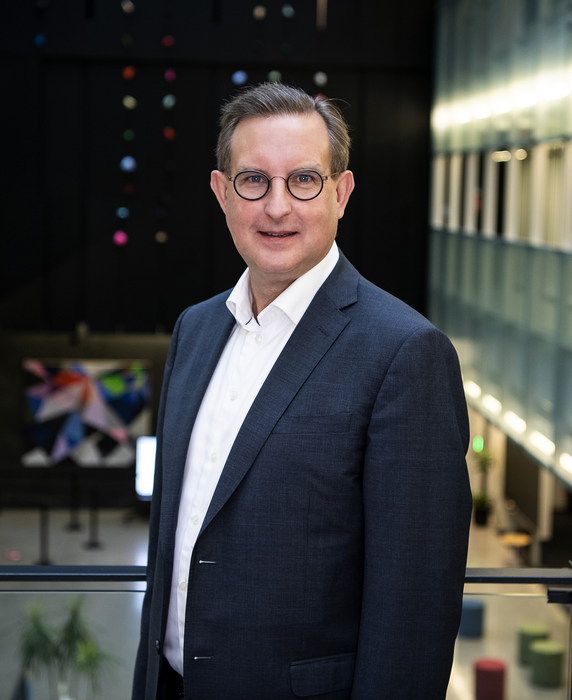 SCI Canada Awards 2023 dinner, seminar and presentations to take place on 18 April in Toronto
Seminar theme is 'Unlocking the potential of science talent enabling impact on Canada's economic growth'
Award winners include the first indigenous community members
Dr Paul Smith, Perimeter Institute for Theoretical Physics, will receive the 2023 Canada Medal
A panel representing the best of Canadian science and industry will discuss its role in boosting economic growth at a special awards event on 18 April in Toronto.
Winners of the 2023 SCI Canada Awards include a pioneer in the polyethylene catalyst technology field, an adviser to the UN on water treatment, experts on chemistry and Inuit life and an innovator whose foundational science paved the way for the development of a Covid-19 vaccine.
They will join industrial leaders and science and engineering professionals to celebrate lifetime achievements of both experienced and emerging leaders in chemistry-related industry. The winners will be formally honoured at an in-person dinner in Toronto, with Dr Paul Smith set to receive the prestigious SCI Canada Medal, which was first awarded in 1939.
Prior to the award presentations, a panel discussion around 'Unlocking the potential of science talent enabling impact on Canada's economic growth' will take place. This seminar will explore specific Canadian government programmes, the policies that help promote Canada's science talent development and how these enable economic growth while positioning Canada as a global leader in technology and innovation.
The panellists will include Rory Francis, Executive Director, PEI BioAlliance (Purvis Memorial Award winner, 2023); Dr Alison Ewart, Dean of Centre for Research & Innovation at Fanshawe College; and Professor Howard Alper, Distinguished Professor at University of Ottawa. Dr Fiona Hess, Process Chemist and Member of the SCI Canada Committee will moderate the session.
The afternoon panel discussion and awards ceremony dinner will be broadcast live online. To register for the online event, please visit https://www.soci.org/events/canada-group/2023/sci-canada-awards
Dr Ravi Ramachandran, Chair of the SCI Canada Awards Nomination Committee and Territory Research & Development Head with Syngenta Canada said:
'Since its formation in 1902, SCI Canada has recognised achievements in the Canadian chemical industry to bolster the drive for innovation and its value to society. Today more than ever, innovation calls for diverse minds and skill sets from academia and industry to come together to address complex global challenges.
'I am pleased to announce that this year's awards cover a truly diverse set of innovators from all over Canada – from British Columbia in the west to Atlantic Canada in the East, Nunavut in the North and Southern Ontario in the south. In addition to geographic diversity, we are also celebrating diverse cultures – including the first South Asian award winner and the first indigenous community winners.'
The 2023 winners are:
Canada Medal Dr Paul Smith, Perimeter Institute for Theoretical Physics
Purvis Memorial Award Rory Francis, PEI BioAlliance
LeSueur Memorial Award Dr Rupert Spence, DuPont Canada
International Award Dr Vaikuntam Iyer Lakshmanan OC, Process Research ORTECH Inc
Julia Levy Award Prof. Pieter Cullis, The University of British Columbia
Kalev Pugi Award Prof. Francesca Kerton, Memorial University
Outreach Award Grenfell Campus, Memorial University:
Prof. Geoffrey Rayner-Canham
Chaim Christiana Andersen
Rosalina Naqitarvik
SCI Canada Student Merit Award winners will also be honoured at this event, celebrating the highest achieving students in the final year of chemistry, biochemistry or chemical engineering undergraduate programmes.
NOTES TO EDITORS
For more information on the award winners or interviews with Dr Ravi Ramachandran or the winners, please contact Maxine Boersma at Maxine.boersma@soci.org or on 00 44 7771 563373.
---