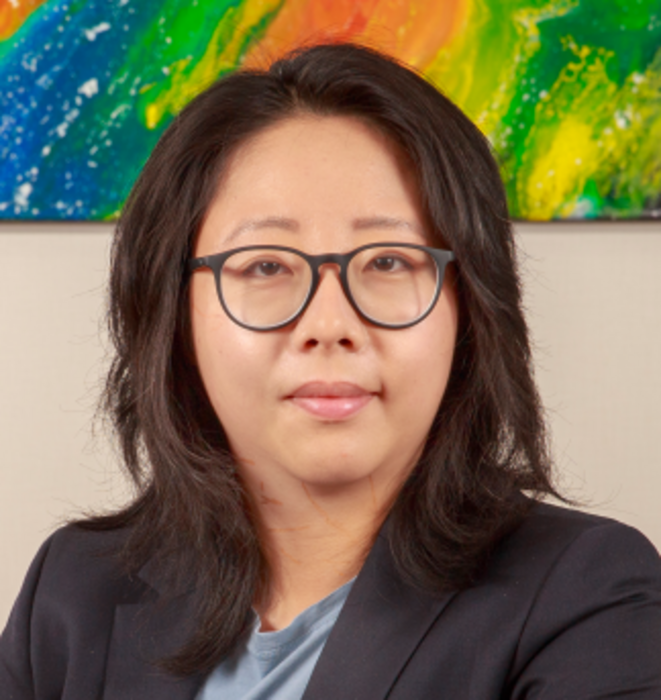 East Hanover, NJ – April 6, 2023 – Ada Chen, PhD, at Kessler Foundation was awarded a two-year grant for $187,000 from the Craig H. Neilsen Foundation to improve the return-to-work rate and employment outcomes for inpatients with spinal cord injury (SCI). Her study is titled "Employment after SCI: Stakeholder Perceptions and Experiences of Vocational Resource Facilitation."
"The Vocational Resource Facilitation (VRF) pilot project – developed as an early intervention – has already shown promising outcomes in improving return-to-work rates," said Dr. Chen. "Further investigation of VRF participant and stakeholder experiences and perceptions will provide valuable insights to enhance the intervention," she added.
Gainful employment provides many benefits that can significantly improve the health and well-being of individuals with spinal cord injury (SCI). Newly injured individuals with SCI face many challenges in returning to work due to the life-altering physical changes, function losses, and life circumstances changes.
"This project will conduct a mixed-method study that involves semi-structured interviews and an online survey. The participants include: (1) individuals with SCI participating in VRF; (2) vocational rehabilitation counselors from the New Jersey Division of Vocational Rehabilitation Services who worked with the VRF participants; and (3) employers who hired or re-hired VRF participants," explained Dr. Chen. The findings will be used to improve knowledge and implementation of VRF as well as return-to-work and employment outcomes for individuals with SCI.
A free narrative and clinical overview that illustrates the evolution of the Vocational Resource Facilitation model during its first application to spinal cord injury/disorders is available at KFLearn.com, Kessler Foundation's Learning Center.
Funding: Craig H. Neilsen Foundation, grant #968598.
About the Craig H. Neilsen Foundation
The Craig H. Neilsen Foundation is the largest private funder of spinal cord injury research, rehabilitation, clinical training, and programmatic support in the United States and Canada, and draws ongoing inspiration from its founder. The Foundation partners with scientific, charitable, and educational organizations conducting spinal cord injury research, training in spinal cord medicine, and supports grassroots organizations providing services to assist individuals affected by spinal cord injury. The Foundation is dedicated to a future where individuals with spinal cord injuries live full and productive lives as active participants in their communities. For more information visit chnfoundation.org.
About Kessler Foundation
Kessler Foundation, a major nonprofit organization in the field of disability, is a global leader in rehabilitation research. Our scientists seek to improve cognition, mobility, and long-term outcomes, including employment, for adults and children with neurological and developmental disabilities of the brain and spinal cord including traumatic brain injury, spinal cord injury, stroke, multiple sclerosis, and autism. Kessler Foundation also leads the nation in funding innovative programs that expand opportunities for employment for people with disabilities. We help people regain independence to lead full and productive lives. For more information, visit KesslerFoundation.org.
Press Contacts at Kessler Foundation:
Deborah Hauss, DHauss@kesslerfoundation.org;
Carolann Murphy, CMurphy@KesslerFoundation.org.
Stay Connected with Kessler Foundation
Twitter | Facebook | YouTube | Instagram | iTunes & SoundCloud
---