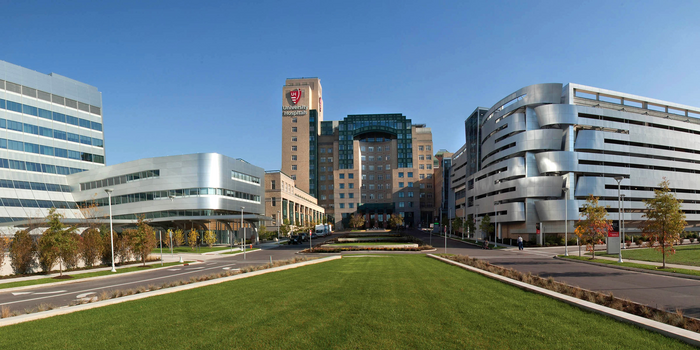 CLEVELAND – A new study by physician-scientists at University Hospitals (UH) Harrington Heart & Vascular Institute has shown that non-optimal temperatures have a significant impact on the cardiovascular disease (CVD) burden across the globe. The study, recently published in the European Journal of Preventive Cardiology, provides evidence that urgent action is needed to address this issue and is the first of its kind to provide a comprehensive quantification of global temperature-related CVD burden.
The study utilized the global burden of disease methodology to investigate non-optimal temperature, low temperature-, and high temperature-related CVD deaths, as well as disability-adjusted life years (DALYs) globally. According to the World Health Organization, DALYs are the years lived with a disability due to prevalent cases of the disease or health condition in a population.
Researchers found that in 2019, non-optimal temperature contributed globally to nearly 1.2 million CVD deaths and almost 22 million DALYs. Low temperature contributed to more than 1.1 million CVD deaths and close to 20 million DALYs. High temperature contributed to about 93,000 CVD deaths and 2.09 million DALYs. That same year, non-optimal temperature was the ninth most common attributable risk factor for CVD deaths globally, surpassing alcohol use, low physical activity, and other environmental factors such as radon and lead exposure.
Furthermore, the study found that between 1990 and 2019, CVD deaths related to non-optimal temperature increased by 45%, while low temperature increased by 36%, and high temperature increased by 600%. The increase was more pronounced in countries with low income than in countries with high income.
"Our study provides the first comprehensive assessment of the global temperature-related CVD burden," said Sadeer Al-Kindi, MD, lead author, cardiologist at UH Harrington Heart & Vascular Institute, Co-Director of the Center for Integrated and Novel Approaches in Vascular Metabolic Disease (CINEMA) at UH, and Professor at Case Western Reserve University School of Medicine. "The findings are alarming and underscore the significant impact of temperature on global public health. It is crucial that policymakers and public health officials take these findings into account when designing strategies to mitigate the impact of climate change on public health."
"These study findings are particularly concerning for individuals living in low socioeconomic regions who are more vulnerable to the effects of non-optimal temperature on CVD. It is imperative that we take a multi-faceted approach to tackle the health impacts of climate change, including improving access to healthcare, increasing public awareness, and reducing greenhouse gas emissions," said Sanjay Rajagopalan, MD, senior author, Chief of the Division of Cardiovascular Medicine and Chief Academic and Scientific Officer of UH Harrington Heart & Vascular Institute, and Herman K. Hellerstein, MD, Chair in Cardiovascular Research.
This latest study is a continuation of the research group's legacy in advancing understanding of the impact of the environment on cardiovascular disease. The group's previous work has shed light on the effects of air pollution, exposure to traffic-related noise, and other environmental factors on cardiovascular health. By quantifying the burden of non-optimal temperature-related CVD at the global level, this study adds to the group's efforts to identify and address the environmental factors that contribute to cardiovascular disease.
Issam Motairek, MD, a research fellow at UH Harrington Heart & Vascular Institute who also contributed to the study said, "The study's findings demonstrate the importance of understanding the relationship between temperature and cardiovascular disease burden, especially in the context of global climate change. By identifying the populations most at risk, we can design targeted interventions to reduce the impact of non-optimal temperatures on public health."
You can read the full study titled "Cardiovascular Disease Burden Attributable to Non-Optimal Temperature: Analysis of the 1990-2019 Global Burden of Disease" in the European Journal of Preventive Cardiology by clicking here.
###
About University Hospitals / Cleveland, Ohio
Founded in 1866, University Hospitals serves the needs of patients through an integrated network of 21 hospitals (including five joint ventures), more than 50 health centers and outpatient facilities, and over 200 physician offices in 16 counties throughout northern Ohio. The system's flagship quaternary care, academic medical center, University Hospitals Cleveland Medical Center, is affiliated with Case Western Reserve University School of Medicine, Northeast Ohio Medical University, Oxford University and the Technion Israel Institute of Technology. The main campus also includes the UH Rainbow Babies & Children's Hospital, ranked among the top children's hospitals in the nation; UH MacDonald Women's Hospital, Ohio's only hospital for women; and UH Seidman Cancer Center, part of the NCI-designated Case Comprehensive Cancer Center. UH is home to some of the most prestigious clinical and research programs in the nation, with more than 3,000 active clinical trials and research studies underway. UH Cleveland Medical Center is perennially among the highest performers in national ranking surveys, including "America's Best Hospitals" from U.S. News & World Report. UH is also home to 19 Clinical Care Delivery and Research Institutes. UH is one of the largest employers in Northeast Ohio with more than 30,000 employees. Follow UH on LinkedIn, Facebook and Twitter. For more information, visit UHhospitals.org.
---
Journal
European Journal of Preventive Cardiology
Article Title
Cardiovascular Disease Burden Attributable to Non-Optimal Temperature: Analysis of the 1990-2019 Global Burden of Disease
Article Publication Date
28-Apr-2023