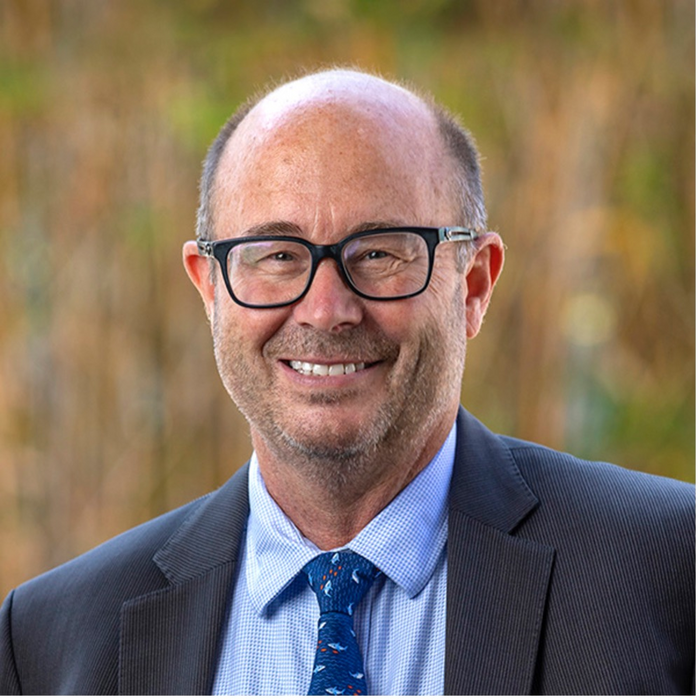 LA JOLLA, CA—Jeffery Kelly, PhD, the Lita Annenberg Hazen Professor of Chemistry at Scripps Research, has been elected to the National Academy of Sciences for his work on understanding protein shapes and controlling the ensemble of shapes with small molecules in order to develop therapeutic strategies for a range of devastating diseases. The academy awards membership in recognition of "distinguished and continuing achievements in original research."
The election of Kelly brings the total number of memberships held by Scripps Research faculty in the National Academies of Sciences, Medicine and Engineering to 31.
"This well-deserved honor is in recognition of Jeff's groundbreaking research in protein folding, misfolding, and aggregation," says Scripps Research President and CEO Peter Schultz, PhD. "His work has opened new avenues for therapeutic intervention in protein-folding diseases."
By unraveling the mechanisms by which protein misassembly-associated toxicity leads to diseases of the heart and brain, Kelly is at the forefront of designing and developing molecules that stabilize proteins, leading to much-needed new medications.
His research has resulted in a variety of treatments, including the FDA-approved drug tafamidis (Vyndaqel® and Vyndamax®): a treatment that slows the progression of familial amyloid polyneuropathy (a neurodegenerative disease), and familial and sporadic TTR cardiomyopathy disease (a condition that ultimately causes heart failure).
His work also holds promise for Alzheimer's disease, in which patients often have abnormal protein assemblies called beta-amyloid plaques in the brain.
For this groundbreaking research, Kelly recently won the prestigious Wolf Prize in Chemistry in February, and the Breakthrough Prize in Life Sciences last September. He is also the recipient of the 2019 E.B. Hershberg Award for Important Discoveries in Medicinally Active Substances, and the 2016 Jacob and Louise Gabbay Award in Biotechnology and Medicine.
Kelly earned his PhD in organic chemistry at the University of North Carolina before doing his postdoctoral work at Rockefeller University. He joined Scripps Research in 1997 and served as dean of the Skaggs Graduate School of Chemical and Biological Sciences from 2000 to 2008.
The National Academy of Sciences is a private, nonprofit institution that was established under a congressional charter signed by President Abraham Lincoln in 1863. It recognizes achievement in science by election to membership, and—with the National Academy of Engineering and the National Academy of Medicine—provides science, engineering and health policy advice to the federal government and other organizations.
To view a full list of members elected in 2022, visit the National Academy of Sciences website.
About Scripps Research
Scripps Research is an independent, nonprofit biomedical institute ranked one of the most influential in the world for its impact on innovation by Nature Index. We are advancing human health through profound discoveries that address pressing medical concerns around the globe. Our drug discovery and development division, Calibr, works hand-in-hand with scientists across disciplines to bring new medicines to patients as quickly and efficiently as possible, while teams at Scripps Research Translational Institute harness genomics, digital medicine and cutting-edge informatics to understand individual health and render more effective healthcare. Scripps Research also trains the next generation of leading scientists at our Skaggs Graduate School, consistently named among the top 10 US programs for chemistry and biological sciences. Learn more at www.scripps.edu.
---