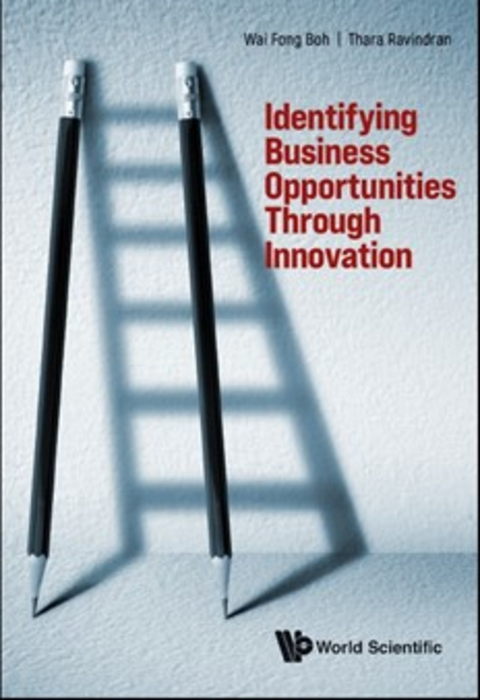 Anyone can be an entrepreneur if you have a keen eye and are innovative.
If you are an aspiring entrepreneur or a newly initiated one trying to figure out the path to traverse in the course of an uncertain journey, then this book is for you. If you are a manager looking to manage a business effectively, you will likely find some useful tips in this book. If you are a student of entrepreneurship or business or simply someone who has an interest in finding out more about how to start an enterprise or how to identify and develop new business opportunities, you will likely benefit from this book.
The book aims to serve as a guide on ideation and execution of a business idea and offers help in navigating the hurdles that would emerge in its course. It presents lessons and insights gleaned from a multi-year research project which explored how entrepreneurs and managers went about identifying business opportunities and managing their enterprises.
Identifying Business Opportunities Through Innovation tells you how you can spot ideas that will sell and sell well, and how through simple innovative means even a small outfit can manage the challenges they face and get ahead. While the entrepreneurial journey can indeed be tricky at times, the book illustrates through examples how businesses have successfully turned the tables on adversity to get ahead (and we don't mean just the big guys!). With clever and innovative strategies, even a small business can create opportunities and adapt quickly to an environment that poses unexpected hurdles along the way. Remember the old adage, "If life hands you lemons make lemonade"? It is this lemonade making that is illustrated through the chapters of the book. The chapters also include techniques for harvesting the best lemons and gathering the right ingredients that would make for the best tasting lemonades that will sell even when it is not exactly a sizzling summer.
Through the ten chapters of the book, the authors Boh Wai Fong (Deputy Dean, Nanyang Business School and Professor of Information Systems, Nanyang Technological University, Singapore) and Dr Thara Ravindran (Research Fellow, Nanyang Business School, Singapore) share many interesting lessons distilled from longitudinal research on entrepreneurship and innovation undertaken over a five-year period. The content is structured to take you through the initial ideation phase followed by a systematic means of executing the idea covering various strategies that would enable businesses to remain competitive and to grow and scale even when challenged by external shocks. The entrepreneurial journey inevitably starts with the search for business ideas The book gives a peek into the many sources from which an entrepreneur can gain inspiration for viable business ideas.
In the next section, steps to translate the idea into a business is discussed and illustrated through numerous examples from around the world. Emerging trends in demographics and consumer preferences and aspirations, technology as well as novel business models are discussed as facilitators of novel business opportunities. Insights into selection and management of partnerships as a key process in establishing a strong enterprise as well as pointers on how a business may manage the challenges posed by a pandemic situation are also discussed.
Identifying Business Opportunities Through Innovation retails for US$48 / £36 (hardcover) and is also available in electronic formats. To order or know more about the book, visit http://www.worldscientific.com/worldscibooks/10.1142/12963.
###
About the Authors
Wai Fong Boh is Professor of Information Systems at Nanyang Technological University (NTU), Singapore. She is currently the Deputy Dean of Nanyang Business School (NBS), Head of the Division of Information Technology and Operations Division, Director of Information Management Research Centre (IMARC) at NBS and co-Director of the Singapore Agri-Innovation Lab (SAIL @ NTU). She received her PhD from the Tepper School of Business at the Carnegie Mellon University. She conducts research in the areas of knowledge and innovation management and entrepreneurship. She has published many articles in top management journals including Management Science, MIS Quarterly, Academy of Management Journal, and Research Policy. She has also won multiple awards, including awards for best papers in journals, conferences, and as a best IS professor in Asia. Professor Boh is a seasoned and versatile instructor who teaches at both undergraduate and graduate levels. She has spoken in multiple industry conferences, and specializes in research and conducting training for entrepreneurs, managers and employees in areas related to innovation and entrepreneurship. Professor Boh is also sought after by private organizations as well as government agencies to conduct training programs. She is often cited and interviewed in the media. Prof Boh is currently Senior Editor of MIS Quarterly, and has been previously AE for Management Science and ISR, and is on the editorial board of multiple top journals, including Journal of Management Information Systems, and Journal of Strategic Information Systems.
Thara Ravindran is currently a Research Fellow at the Information and Management Research Center (IMARC), Nanyang Business School, Nanyang Technological University, Singapore. Dr Ravindran has a PhD in Information Systems from the Wee Kin Wee School of Communication and Information, NTU and a Masters in Knowledge Management (Lexis-Nexis Gold medal winner) from the same school. Over the years, Dr Ravindran has worked on several projects in the areas of entrepreneurship, innovation, and strategy, including an NRF funded project that examined the effect of innovation practices of SMEs and start-ups in Singapore on firm performance, a global robotics strategy for Continental Automotive using a SWOT analysis of key sectors and a strategic plan based on projected market turnovers in food delivery within ASEAN besides a project examining the usability and adoption of delivery robots. +Besides Dr Ravindran is experienced in grant writing being part of a team that won an SGD 2 million grant for a smart city project sponsored by MND. Dr Ravindran has co-authored a recent paper published on entrepreneurship against the context of COVID as well as several others in the domain of social network use which are often cited by researchers from within the domain.
About World Scientific Publishing Co.
World Scientific Publishing is a leading international independent publisher of books and journals for the scholarly, research and professional communities. World Scientific collaborates with prestigious organisations like the Nobel Foundation and US National Academies Press to bring high quality academic and professional content to researchers and academics worldwide. The company publishes about 600 books and over 170 journals in various fields annually. To find out more about World Scientific, please visit www.worldscientific.com.
For more information, contact WSPC Communications at communications@wspc.com.
---