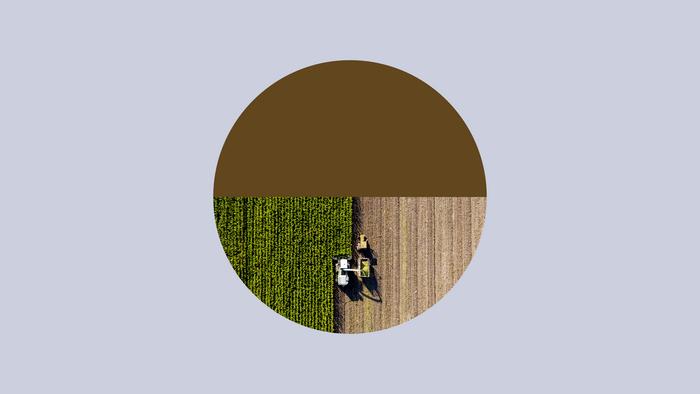 IOP Publishing (IOPP) is expanding its open access (OA) Environmental Research portfolio to address the urgent need for sustainable food solutions globally. Environmental Research: Food Systems, which supports the United Nation's Sustainability Development Goals (SDGs), is an interdisciplinary forum for researchers working to achieve sustainable global food security.
Scientific innovations are key to transforming the global food system. Efficient and effective food supply enables the world to achieve progress on all 17 of the SDGs, from eliminating poverty and hunger through to lowering emissions of climate-warming gases. According to recent stats from market insights provider, The Lens, research outputs related to food systems have increased by more than 200% and citations have more than doubled in the last 10 years.
Nathan Mueller, newly appointed Editor in Chief of Environmental Research: Food Systems and Assistant Professor at Colorado State University, says: "The health and well-being of people and the planet requires environmentally, socially, and economically sustainable food systems. As the world faces a changing climate, a growing population, and widespread food insecurity, the need for innovative transdisciplinary food systems research is greater than ever. From production to consumption and local to global, Environmental Research: Food Systems is a home for rigorous, open access science that can promote innovation, inform policy and practice, and foster transformative change for a sustainable and secure future." 
Dr Tim Smith, Head of Portfolio Development at IOP Publishing says: "Science plays a crucial role in addressing the cracks in the global food system. Environmental Research: Food Systems has been launched to meet the need for an open access research platform that addresses the future risks, security and adaption of our food systems worldwide at a time when the need for sustainable food solutions has never been more pressing."
IOP Publishing will waive all OA article publication charges for articles submitted to the journal before 2025. In the spirit of transparency and reproducibility, authors publishing in the journal are encouraged to share data and code where appropriate for the benefit of the research community. Authors also have the option to submit their papers for double anonymous and transparent peer review.
Environmental Research: Food Systems is the latest addition to IOPP's expanding Environmental Research Series which is now made up of eight OA journals.
---