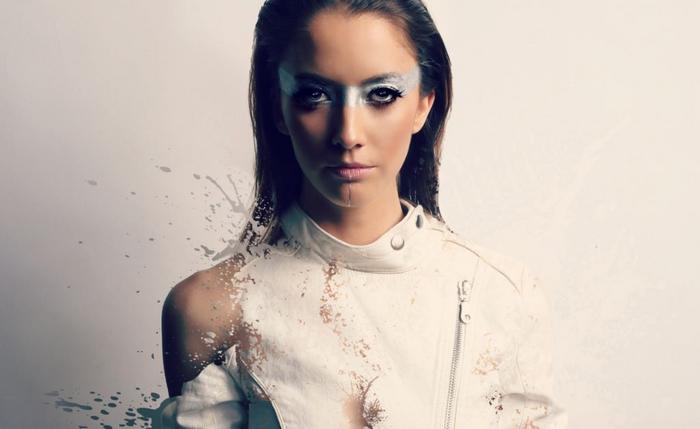 Taryn Southern, a storyteller, filmmaker and speaker covering emerging technology who created an award-winning virtual reality (VR) series, as well as AI music and a sci-fi documentary, has joined the judging panel of Insilico Medicine's Docuthon competition.
Southern has been a sharp observer of the influence and rise of technology. She first gained public notice at age 17 as a semi-finalist on American Idol and later became a YouTube sensation, garnering more than 1 billion views. Soon after, she began actively pursuing her creative interests in emerging technologies and the possibilities of artificial intelligence (AI) and VR to improve human life and potential.
Clinical stage end-to-end AI drug discovery company Insilico Medicine ("Insilico") launched the Docuthon (documentary hackathon) competition to invite participants from around the world to tell the story of AI drug discovery, using footage captured over the Company's nearly decade-long journey. The competition provides a way for participants to share the achievements of generative AI in advancing new medicines through the story of Insilico's lead drug for the rare lung disease idiopathic pulmonary fibrosis, which was discovered and designed by generative AI and has now entered Phase II clinical trials with patients.
Southern says that as a young breast cancer survivor she is personally motivated to support AI drug discovery.
"I can speak as someone with experience who has been diagnosed with a life-threatening disease, in my case stage 3 cancer," Southern says. "When you're in that situation you are looking for any possibility of hope. As we are just now beginning to see, AI-enabled drug discovery will rapidly shift the realm of possibility for these patients."
Since her breakout YouTube success in 2007, Southern has gone on to produce digital content and advise companies such as AirBNB, Conde Naste, Marriott, and Ford. She also released the world's first pop album composed with AI, created an award-winning animated VR series for Google, made a video clone of herself, and directed and produced a documentary about the future of brain-computer interfaces called I AM HUMAN which premiered at the Tribeca Film Festival in 2019.
Southern is also a three-time Streamy Award nominee, an AT&T Film Award Winner, one of the Top 20 Women in VR (VRScout), and was featured as part of Ford's national "She's Got Drive" campaign. She sits on the board of the National Academy of Medicine's Longevity Challenge, which aims to award breakthroughs in longevity science, and invests in emerging tech companies like Cue, Oura, Vessel, Aspiration, and others.
Docuthon categories include best feature, best short, best curated, and most creative with prize amounts ranging from $4,000 to $8,000. Interested participants are invited to register. Submissions are due Aug. 31, 2023.
Southern says she'll be looking for Docuthon submissions that connect on a human level.
"With storytelling about technology, it's important to not forget the human piece," she says,"really focusing on the impact this will have on humanity and the people who are creating the technology and their personal stories."
"We're thrilled to have Taryn join us as a Docuthon judge," says Alex Zhavoronkov, PhD, founder and CEO of Insilico Medicine. "She brings creative vision to all of her projects and really understands how to tell compelling stories around emerging technologies."
About Insilico Medicine
Insilico Medicine, a clinical stage end-to-end artificial intelligence (AI)-driven drug discovery company, is connecting biology, chemistry, and clinical trials analysis using next-generation AI systems. The company has developed AI platforms that utilize deep generative models, reinforcement learning, transformers, and other modern machine learning techniques for novel target discovery and the generation of novel molecular structures with desired properties. Insilico Medicine is developing breakthrough solutions to discover and develop innovative drugs for cancer, fibrosis, immunity, central nervous system diseases, infectious diseases, autoimmune diseases, and aging-related diseases. www.insilico.com
---