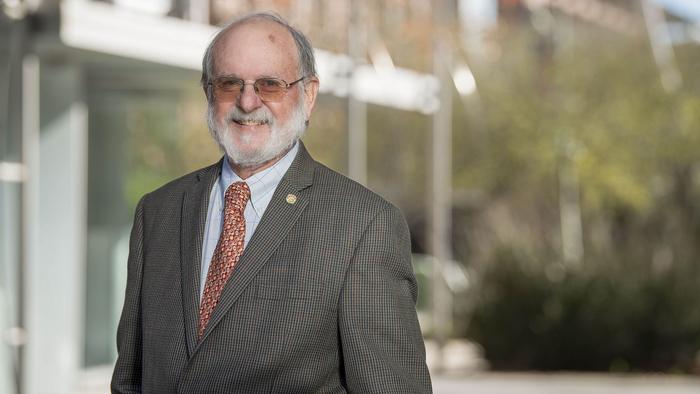 The Arizona Bioindustry Association announced that renowned Valley fever researcher John Galgiani, MD, professor and director of the Valley Fever Center for Excellence at the University of Arizona College of Medicine – Tucson, is the 2023 recipient of the AZBio Pioneer Award for Lifetime Achievement.
The Pioneer Award is the highest honor awarded by Arizona's bioscience community and is extended to an Arizonan whose body of work has made life better for people at home and around the world. Galgiani's four decades of Valley fever research, education and patient care earned him the accolade, which will be presented to him Sept. 27 during the AZBio awards ceremony at the Phoenix Convention Center.
"Dr. Galgiani is a true pioneer whose 40-year commitment to unraveling the mysteries of Valley fever has advanced medical science to the point that we are at the brink of seeing the world's first efficacious fungal vaccine. This represents a momentous step forward in the fields of medical mycology and immunobiology, and stands to benefit millions of people," said Michael M.I. Abecassis, MD, MBA, Iovanna C. Lopez Dean of the University of Arizona College of Medicine – Tucson.
Valley fever is a respiratory disease caused by inhaling airborne spores of the fungus coccidioides. In severe cases, the disease can spread from the lungs to other parts of the body and can be fatal. It has become a pressing concern in Arizona, where more than half of all reported U.S. cases occur.
Galgiani was instrumental in the 1996 establishment of the Valley Fever Center for Excellence, which plays a pivotal role in disseminating knowledge, aiding patients, and advancing groundbreaking research on the disease and the fungus that causes it. As the leader of a National Institutes of Health study group for more than 25 years, Galgiani headed clinical trials that led to a novel drug treatment that completely changed clinical management of Valley fever meningitis, a life-threatening complication of the disease.
Galgiani and other UArizona researchers recently developed an experimental Valley fever vaccine that has shown to be effective in dogs, which also are susceptible to the disease. If the canine vaccine clears upcoming veterinary clinical trials as expected, it would become the world's first viable fungal vaccine. Galgiani and his colleagues are currently planning the next steps needed to make the vaccine available to humans.
In addition to his vaccine research, Galgiani educates medical providers across Arizona about the disease. He recently founded the Valley Fever Collaborative, a UArizona Health Sciences initiative that unites UArizona, Arizona State University and Northern Arizona University researchers in their efforts to develop rapid diagnostic tests and a potential cure for Valley fever. AZBio is a nonprofit trade association supporting the growth of Arizona's life science sector. Tickets to the annual AZBio Awards can be purchased on the AZBIO website.
---