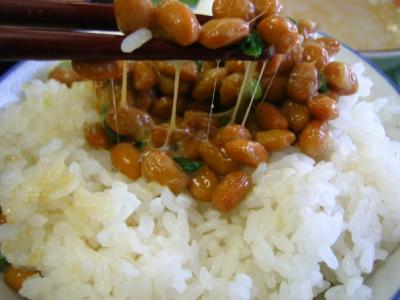 ARTICLE #1 FOR IMMEDIATE RELEASE
Egg-irony: High cholesterol food may reduce blood pressure
Journal of Agricultural and Food Chemistry
Researchers in Canada are reporting evidence that eggs — often frowned upon for their high cholesterol content — may reduce another heart disease risk factor — high blood pressure.
They describe identification of egg proteins that act like a popular group of prescription medications in lowering blood pressure. The report appeared in the Feb. 11 issue of ACS' Journal of Agricultural and Food Chemistry, a bi-weekly publication.
In the new study, Jianping Wu and Kaustav Majumder note that eggs are an inexpensive source of high-quality protein and other nutrients. Egg consumption, however, has decreased during the last 40 years amid concerns about cholesterol. Recent studies do suggest that healthy people can eat eggs without increasing their heart disease risk. Other research hinted that certain egg proteins might have effects similar to ACE inhibitors, prescription drugs used to treat high blood pressure.
Pursuing that lead in laboratory studies, the scientists identified several different peptides in boiled and fried eggs that act as potent ACE inhibitors. The scientists showed that enzymes in the stomach and small intestine produce these peptides from eggs. Fried eggs had the highest ACE inhibitory activity. It will take studies in humans to determine if the egg proteins do lower blood pressure in people, the scientists emphasized. Funding for the research came from livestock and poultry industry groups. -MTS
ARTICLE #1 FOR IMMEDIATE RELEASE
"Angiotensin I Converting Enzyme Inhibitory Peptides from Simulated in Vitro Gastrointestinal Digestion of Cooked Eggs"
DOWNLOAD FULL TEXT ARTICLE: http://pubs.acs.org/stoken/presspac/presspac/full/10.1021/jf8028557
CONTACT:
Jianping Wu, Ph.D.
Department of Agricultural, Food and Nutritional Science
University of Albert
Edmonton, Alberta, T6G 2P5, Canada
Phone: 780-492-6885
Fax: 780-492-4346
Email: jianping.wu@ualberta.ca
---
ARTICLE #2 FOR IMMEDIATE RELEASE
New test to identify illegal steroids in cattle
Analytical Chemistry
In an effort to curb the illegal use of steroids in the European beef industry, scientists in the United Kingdom are reporting the development of a new test that can identify steroids with higher accuracy, more convenience, and less cost than conventional doping tests. Their report is in the current issue of Analytical Chemistry, a semi-monthly journal.
In the new study, Rodat Cunningham and colleagues note that the European Union banned use of growth-promoting agents in cattle. However, widespread abuse of steroids continues and remains difficult to detect, they say. The standard methods for detecting steroid abuse —mass spectrometry and gas chromatography — involve directly measuring these substances in cattle. But the tests are expensive and can't detect some of the newer steroid hormones.
The scientists describe a new test that measures steroids indirectly based on chemical changes associated with growth and muscle development in steroid-treated cattle. Using a commercial blood analyzer commonly found in hospitals, the researchers measured 20 chemical markers, including proteins and cholesterol, in cattle treated with and without commonly used steroids over a 42-day study period. The new test detected the steroids with accuracy between 91 and 96 percent. The study opens the door to on-site steroid testing with portable instrumentation, the researchers say. - MTS
ARTICLE #2 FOR IMMEDIATE RELEASE
"Feasibility of a Clinical Chemical Analysis Approach To Predict Misuse of Growth Promoting Hormones in Cattle"
DOWNLOAD FULL TEXT ARTICLE: http://pubs.acs.org/stoken/presspac/presspac/full/10.1021/ac801966g
CONTACT:
Rodat T. Cunningham, Ph.D.
Institute of Agri-Food and Land Use
Queen's University Belfast
Belfast, United Kingdom
Phone: 44 (0)28 9097 6543
Fax: 44 (0)28 9097 6513
Email: R.Cunningham@qub.ac.uk
---
ARTICLE #3 FOR IMMEDIATE RELEASE
Injections of licorice ingredient show promise as treatment for cocaine addiction
Journal of Proteome Research
An ingredient in licorice shows promise as an antidote for the toxic effects of cocaine abuse, including deadly overdoses of the highly addictive drug, researchers in Korea and Pennsylvania are reporting. Their study is in the Jan. 2 issue of ACS' Journal of Proteome Research, a monthly publication.
In the new study, Meeyul Hwang, Chae Ha Yang, and colleagues note that there is currently no effective medicine for treating cocaine abuse or addiction. Recent animal studies conducted by the researchers show that a licorice ingredient called isoliquiritigenin (ISL) can block the nervous system's production of dopamine. That neurotransmitter is involved in emotion, movement, and other brain activities.
Cocaine and other addictive drugs stimulate dopamine and help produce the pleasurable and addictive effects. Drugs that block dopamine block this response. The scientists used rats as model animals to show that rats injected with ISL just prior to cocaine-administration showed 50 percent less of the behavioral effects associated with the illicit drug. They also showed that ISL injections protected nerve cells in the brain from cocaine-associated damage. -MTS
ARTICLE #3 FOR IMMEDIATE RELEASE
"Proteomic and Behavioral Analysis of Response to Isoliquiritigenin in Brains of Acute Cocaine Treated Rats"
DOWNLOAD FULL TEXT ARTICLE: http://pubs.acs.org/stoken/presspac/presspac/full/10.1021/pr800237s
CONTACT:
Meeyul Hwang, Ph.D.
The Research Center for Biomedical Resource of Oriental medicine
Daegu Haany University
Daegu, South Korea
Phone: 82-53-770-2296
Fax: 82-53-770-2335
Email: meeyul@hanmail.net
---
ARTICLE #4 FOR IMMEDIATE RELEASE
Soybean product fights abnormal protein involved in Alzheimer's disease
Journal of Agricultural and Food Chemistry
A vegan food renowned in Asia for its ability to protect against heart attacks also shows a powerful ability in lab experiments to prevent formation of the clumps of tangled protein involved in Alzheimer's disease, scientists in Taiwan are reporting. Their study is in the Feb. 11 issue of ACS' Journal of Agricultural and Food Chemistry, a bi-weekly publication.
Rita P. Y. Chen and colleagues point out that people in Asia have been eating natto — a fermented food made from boiled soybeans —for more than 1,000 years. Natto contains an enzyme, nattokinase, that has effects similar to clot-busting drugs used in heart disease.Nattokinase is sold a dietary supplement to improve the body's circulatory system. The scientists term this the first study on whether nattokinase also can dissolve amyloids. Those tangled proteins are involved in Alzheimer's disease and several other health problems.
In the study, the nattokinase degraded several kinds of amyloid fibrils, suggesting its possible use in the treatment of amyloid-related diseases. "Moreover, since natto has been ingested by humans for a long time, it would be worthwhile to carry out an epidemiological study on the rate of occurrence of various amyloid-related diseases in a population regularly consuming natto," the scientists say. - JS
ARTICLE #4 FOR IMMEDIATE RELEASE
"Amyloid-Degrading Ability of Nattokinase from Bacillus subtilis Natto"
DOWNLOAD FULL TEXT ARTICLE: http://pubs.acs.org/stoken/presspac/presspac/full/10.1021/jf803072r
CONTACT:
Rita P. Y. Chen, Ph. D.
Academia Sinica
Taipei, Taiwan
Phone: +886-2-2785-5696
Fax: +886-2-2788-9759
Email: pyc@gate.sinica.edu.tw
---
ARTICLE #5 EMBARGOED FOR 9 A.M., EASTERN TIME, Feb. 23, 2009
Ocean becoming more acidic, potentially threatening marine life
Chemical & Engineering News
A dramatic increase in carbon dioxide levels is making the world's ocean more acidic, which may adversely affect the survival of marine life and organisms that depend on them, such as humans. An article on this topic is scheduled for the Feb. 23 issue of Chemical & Engineering News, ACS' weekly newsmagazine.
In the article, C&EN Associate Editor Rachel Petkewich notes that the increased use of fossil fuels has caused levels of carbon dioxide in the atmosphere to nearly double since the Industrial Revolution. The ocean absorbs large amounts of carbon dioxide — about 22 million tons a day — causing the water's pH to decrease or acidify. The pH scale measures how acidic or alkaline substances are. The pH scale ranges from 0 to 14. A pH of 7 is neutral. A pH less than 7 is acidic. A pH greater than 7 is alkaline. The ocean's pH is currently about 8.1, down from 8.2 in the 18th century, the article notes. Scientists project that the ocean's pH will fall by about 0.3 more units in the next 50 to 100 years.
Researchers worldwide are now reporting that these lower pH levels could affect many aspects of the biochemistry, development, and reproduction of marine organisms, including jellyfish, sea anemones, plankton, and coral. Lower pH levels may even affect the ability of the ocean to transmit sound, which could affect the way some mammals communicate by sonar, the article notes. "To what extent the oceans will continue to acidify is uncertain and whether marine organisms can adapt to the changes in store also remains to be seen," the article notes.
ARTICLE #5 EMBARGOED FOR 9 A.M., EASTERN TIME, Feb. 23, 2009
"Off Balance Ocean"
This story will be available on Feb. 23 at http://pub.acs.org/cen/science/87/8708sci2.html
FOR ADVANCE INFORMATION, CONTACT:
Michael Bernstein
ACS News Service
Phone: 202-872-6042
Fax: 202-872-4370
Email: m_bernstein@acs.org
---
Journalists' Resources
Join the ACS satellite pressroom for daily news blasts on Twitter
The American Chemical Society's Office of Public Affairs (OPA) new satellite press room has quickly become one of the most popular science news sites on Twitter with daily updates on the latest research from ACS' 34 peer-reviewed journals and other news, including links to compelling podcast series, information on the upcoming 237th National Meeting, and the latest recipients of ACS' national awards. To receive press room updates, create a free account at https://twitter.com/signup. Then visit http://twitter.com/ACSpressroom and click the 'join' button beneath the press room logo.
ACS 237th National Meeting March 22-26
ACS 237th National Meeting in Salt Lake City, March 22-26, 2009. Expect more than 7,000 presentations on the broad spectrum of the sciences that involve chemistry — from astronomy to zoology. For advance complimentary news media registration: https://www.xpressreg.net/register/acsa039/media/start.asp
Press releases, briefings, and more from ACS' 236th National Meeting www.eurekalert.org/acsmeet.php. http://www.ustream.tv/channel/acslive.
ACS Press Releases
General science press releases on a variety of chemistry-related topics.
General Chemistry Glossary
http://antoine.frostburg.edu/chem/senese/101/glossary.shtml
From Chemical Abstracts Service (CAS)
CAS - CAS Science Connections is a series of articles that showcases the value of CAS databases in light of important general-interest science and technology news. Ranging in topics from fruit flies to Nobel Prize winners, the CAS - Science Connections series points to the CAS databases for a more complete understanding of the latest news.
Podcasts
Global Challenges/Chemistry Solutions
Don't miss this special series of ACS podcasts on some of the 21st Century's most daunting challenges, and how cutting-edge research in chemistry matters in the quest for solutions. This sweeping panorama of challenges includes topics such as providing a hungry, thirsty world with ample supplies of safe food and clean water; developing alternatives to petroleum to fuel the global economy; preserving the environment and assuring a sustainable future for our children; and improving human health. An ongoing saga of chemistry for life — chemistry that truly matters — An ongoing saga of chemistry for life — chemistry that truly matters — Global Challenges will continue in 2009. Subscribe at iTunes [itpc://feeds.feedburner.com/GlobalChallenges] or listen and access other resources at the ACS web site www.acs.org/GlobalChallenges.
Bytesize Science, a new podcast for young listeners
Bytesize Science is a science podcast for kids of all ages that aims to entertain as much as it educates, with new video podcasts and some episodes available in Spanish. Subscribe to Bytesize Science using iTunes. No iTunes? No problem. Listen to the latest episodes of Bytesize in your web browser.
Science Elements: ACS Science News Podcast
The ACS Office of Public Affairs is podcasting PressPac contents in order to make cutting-edge scientific discoveries from ACS journals available to a broad public audience at no charge. Subscribe to Science Elements using iTunes . Listen to the latest episodes of Science Elements in your web browser.
###
PressPac information is intended for your personal use in news gathering and reporting and should not be distributed to others. Anyone using advance PressPac information for stocks or securities dealing may be guilty of insider trading under the federal Securities Exchange Act of 1934.
The American Chemical Society — the world's largest scientific society — is a nonprofit organization chartered by the U.S. Congress and a global leader in providing access to chemistry-related research through its multiple databases, peer-reviewed journals and scientific conferences. Its main offices are in Washington, D.C., and Columbus, Ohio.
---