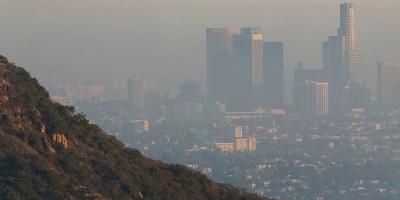 ARTICLE #1 FOR IMMEDIATE RELEASE
Evidence that inexpensive device boosts fuel economy by up to 20 percent
Energy & Fuels
Amid sticker-shock fuel prices, researchers in Pennsylvania are reporting results of laboratory tests and road tests verifying that a simple, inexpensive device attached to a car engine's fuel injector can boost gas mileage by up to 20 percent. That translates into several more precious miles per gallon, they say. Their study is scheduled for the November 19 issue of ACS' Energy & Fuels, a bi-monthly journal.
In the new study, Rongjia Tao and colleagues describe development and testing of a new fuel economy booster. The small device consists of an electrically charged tube that can be attached to the fuel line of a car's engine near the fuel injector. The device creates an electric field that thins fuel, or reduces its viscosity, so that smaller droplets are injected into the engine. That leads to more efficient and cleaner combustion than a standard fuel injector, the researchers say.
Six months of road testing in a diesel car showed that the device increased highway fuel from 33 miles per gallon (mpg) to 37 mpg. "We expect the device will have wide applications on all types of internal combustion engines, present ones and future ones," the report states, citing engines powered by gasoline, biodiesel, and kerosene. Further improvements in the device could lead to even better mileage, they suggest. — MTS
ARTICLE #1 FOR IMMEDIATE RELEASE
"Electrorheology Leads to Efficient Combustion"
DOWNLOAD FULL TEXT ARTICLE
http://dx.doi.org/10.1021/ef8004898
CONTACT:
Rongjia Tao, Ph.D.
Temple University
Philadelphia, Pennsylvania 19122
Phone: 215-204-7651
Fax: 215-204-5652
Email: rtao@temple.edu
---
ARTICLE #2 FOR IMMEDIATE RELEASE
Natural Viagra? "Horny goat weed" shows promise in lab studies
Journal of Natural Products
Move over, Viagra! Researchers in Italy report that an ancient Chinese herbal remedy known as "horny goat weed" shows potential in lab studies as source for new future drugs to treat erectile dysfunction (ED). The study, which provides scientific evidence supporting the herb's well-known use as a natural aphrodisiac, is scheduled for the October 24 issue of ACS' Journal of Natural Products, a monthly publication.
In the new study, Mario Dell'Agli and colleagues point out that Viagra (sildenafil) and several other prescription drugs are now available for ED, or male impotence. ED affects an estimated 18 million men in the United States alone. Studies show, however, that these drugs may cause side effects such as headache, facial flushing, stomach upset, and visual disturbances.
To find better treatments, the scientists studied herbal extracts reputed to improve sexual performance. Scientists exposed the substances to an enzyme that controls blood flow to the penis and whose inhibition results in an erection. Of the extracts tested, "horny goat weed" was the most potent inhibitor of the enzyme. By chemical modification of icariin, the active ingredient purified from the extract, the scientists obtained a derivative with activity similar to Viagra and a potential for fewer side effects because it targeted the protein more precisely than sildenafil. — MTS
ARTICLE #2 FOR IMMEDIATE RELEASE
"Potent Inhibition of Human Phosphodiesterase-5 by Icariin Derivatives"
DOWNLOAD FULL TEXT ARTICLE
http://dx.doi.org/10.1021/np800049y
CONTACT:
Mario Dell'Agli, Ph.D.
Laboratory of Pharmacognosy
Department of Pharmacological Sciences
University of Milan
Tel.: +390250318398-45
Fax: +390250318391
E-mail: mario.dellagli@unimi.it
---
ARTICLE #3 FOR IMMEDIATE RELEASE
Current government regulations miss key pollutants in Los Angeles region
Environmental Science & Technology
Existing regulations may not effectively target a large source of fine, organic particle pollutants that contribute to hazy skies and poor air quality over Los Angeles, according to a study scheduled for the October 15 issue of ACS' Environmental Science and Technology, a semi-monthly journal.
In the study, Ken Docherty and colleagues point out that current air quality regulations target sources of 'primary,' or directly emitted, particles. Yet their new findings indicate that "secondary" or chemically formed, particles contribute more significantly to poor air quality.
The study found that most of the organic haze above the city is not directly emitted by vehicles or industrial processes, unlike previously thought — 75 percent of organic particle pollutants form when reactive, organic gases undergo chemical transformations and condense onto existing particles in the air. "Our study suggests that regulations need to focus much more attention on the organic gases that react chemically in the atmosphere, creating the secondary particles that make up a significant portion of haze," Docherty said. — AD
ARTICLE #3 FOR IMMEDIATE RELEASE
"Apportionment of Primary and Secondary Organic Aerosols in Southern California during the 2005 Study of organic Aerosols in Riverside (SOAR-1)"
DOWNLOAD FULL TEXT ARTICLE
http://dx.doi.org/10.1021/es8008166
CONTACT:
Jose L. Jimenez, Ph.D.
University of Colorado
Boulder, Colorado 80309
Phone: 303-492-3557
Fax: 303-492-1149
Email: jose.jimenez@colorado.edu
---
ARTICLE #4 FOR IMMEDIATE RELEASE
Microscopic version of the CT scan reveals secrets of bone formation
Chemical Reviews
A new version of the computerized tomography (CT) scan, which revolutionized medical imaging during the last 25 years, is giving scientists precious new information about how Mother Nature forms shells, bones, and other hard structures in animals ranging from guppies to mice. That information on "biomineralization" could form a knowledge base for understanding bone loss in humans and even snaring the Holy Grail of regenerative medicine — discovering how newts, starfish and other animals regrow amputated body parts.
Those are the observations in a new overview of the field scheduled for the November 12 issue of ACS' Chemical Reviews, a monthly journal. In the article, Matthias Epple and Frank Neues describe ongoing research in which scientists use X-ray microcomputer tomography to study biomineralization, the process in which animals form bones, shells, and other hard structures. Microcomputer tomography is the high-resolution version of conventional CT. Like a CT microscope, it constructs three-dimensional images of structures in bones and shells too small for viewing with regular CT.
The article provides a sweeping overview of current research involving X-ray microcomputer tomography, and the implications for medicine, design of new materials, and other fields. "It is of interest in modern materials science to synthetically mimic these inorganic structures to create new coatings, materials or instruments for practical application," the article states. "We are convinced that this method will be of high future value to study the spatially different mineralization processes in mineralizing animals and plants." — AD
ARTICLE #4 FOR IMMEDIATE RELEASE
"X-ray Microcomputer Tomography for the Study of Biomineralized Endo- and Exoskeletons of Animals"
DOWNLOAD FULL TEXT ARTICLE
http://dx.doi.org/10.1021/cr078250m
CONTACT:
Matthias Epple, Ph.D.
University of Duisburg-Essen
Essen, Germany
Email: Matthias.epple@uni-due.de
---
ARTICLE #5 EMBARGOED FOR 9 A.M., EASTERN TIME, Sept. 29, 2008
Unlocking the secrets of breast milk
Chemical & Engineering News
Researchers are reporting that new insights into the composition of human breast milk may lead to new ways to prevent and treat stomach illnesses and other diseases in babies and adults. An article on the topic is scheduled for the Sept. 29 issue of Chemical & Engineering News, ACS' weekly newsmagazine.
In the C&EN cover story, Associate Editor Jyllian Kemsley notes that human breast milk is a complex fluid composed of several key components, including lactose, a sugar that provides energy for the infant, and lipids, which are thought to provide healthy fats to infants. But scientists are just now beginning to understand the composition and function of many of the components of human breast milk.
Researchers have found, for example, that certain sugars in breast milk could be developed into treatments that help fight necrotizing enterocolitis (NEC), a potentially deadly disease that affects about 10 percent of premature infants. Some types of sugars in breast milk appear to prevent bacterial infections, including those that cause severe diarrhea, the article notes. A better understanding of the chemistry and function of breast milk can also lead to the design of more nutritious infant formulas and cow's milk products, the article suggests. "[Breast milk] is a remarkable fluid," remarked one researcher. "It's extremely embarrassing how little we still know about it."
ARTICLE #5 EMBARGOED FOR 9 A.M., EASTERN TIME, Sept. 29, 2008
"Unraveling breast milk"
This story will be available on Sept. 29 at
http://pubs.acs.org/cen/coverstory/86/8639cover.html
FOR ADVANCE INFORMATION, CONTACT:
Michael Bernstein
ACS News Service
Phone: 202-872-6042
Fax: 202-872-4370
Email: m_bernstein@acs.org
---
Journalists' Resources
Press releases, chat room sessions, and more from ACS' 236th National Meeting
It's never too late to explore a treasure trove of news sources, background material and story ideas available from the ACS' latest National Meeting, which was held in Philadelphia from August 17-21, 2008. Reporters can view press releases, search an archive with abstracts of more than 9,000 scientific presentations and hundreds of non-technical summaries of those presentations, and access other resources at: www.eurekalert.org/acsmeet.php.
The ACS Office of Public Affairs also offers recorded video versions of its national meeting "chat room" briefings and accompanying chat transcripts by going to http://www.ustream.tv/channel/acslive. To use this site, you must first register with Ustream.tv by going to http://ustream.tv/sign-up-step-1. It's free and only takes a minute or two to sign up. To view the archived chat room sessions, proceed by clicking the "Login" button at the top right of the Ustream window and then selecting "Past Clips." Please note that Ustream requires the latest version of Adobe Flash, which can be downloaded without charge at http://www.adobe.com/products/flashplayer.
ACS Press Releases
General science press releases on a variety of chemistry-related topics.
http://portal.acs.org/portal/acs/corg/content?_nfpb=true&_pageLabel=PP_ARTICLEMAIN&node_id=222&content_id=CTP_006740&use_sec=true&sec_url_var=region1
General Chemistry Glossary
http://antoine.frostburg.edu/chem/senese/101/glossary.shtml
Podcasts
Global Challenges/Chemistry Solutions
Don't miss this special series of ACS podcasts on some of the 21st Century's most daunting challenges, and how cutting-edge research in chemistry matters in the quest for solutions. This sweeping panorama of challenges includes topics such as providing a hungry, thirsty world with ample supplies of safe food and clean water; developing alternatives to petroleum to fuel the global economy; preserving the environment and assuring a sustainable future for our children; and improving human health. An ongoing saga of chemistry for life — chemistry that truly matters— Global Challenges debuted June 25 and will have new episodes through December. Subscribe at iTunes [itpc://feeds.feedburner.com/GlobalChallenges] or listen and access other resources at the ACS web site www.acs.org/GlobalChallenges.
Bytesize Science, a new podcast for young listeners
Bytesize Science is a science podcast for kids of all ages that aims to entertain as much as it educates. Subscribe to Bytesize Science using iTunes [http://ax.phobos.apple.com.edgesuite.net/WebObjects/MZStore.woa/wa/browserRedirect?url=itms%253A%252F%252Fax.phobos.apple.com.edgesuite.net%252FWebObjects%252FMZStore.woa%252Fwa%252FviewPodcast%253Fid%253D266670954]
No iTunes? No problem. Listen to the latest episodes of Bytesize Science [http://feeds.feedburner.com/BytesizeScience] in your web browser.
Science Elements: ACS Science News Podcast
http://portal.acs.org/portal/acs/corg/content?_nfpb=true&_pageLabel=PP_SUPERARTICLE&node_id=1355&use_sec=false&sec_url_var=region1
###
The ACS Office of Communications is podcasting PressPac contents in order to make cutting-edge scientific discoveries from ACS journals available to a broad public audience at no charge.
PressPac information is intended for your personal use in news gathering and reporting and should not be distributed to others. Anyone using advance PressPac information for stocks or securities dealing may be guilty of insider trading under the federal Securities Exchange Act of 1934.
The American Chemical Society — the world's largest scientific society — is a nonprofit organization chartered by the U.S. Congress and a global leader in providing access to chemistry-related research through its multiple databases, peer-reviewed journals and scientific conferences. Its main offices are in Washington, D.C., and Columbus, Ohio.
---