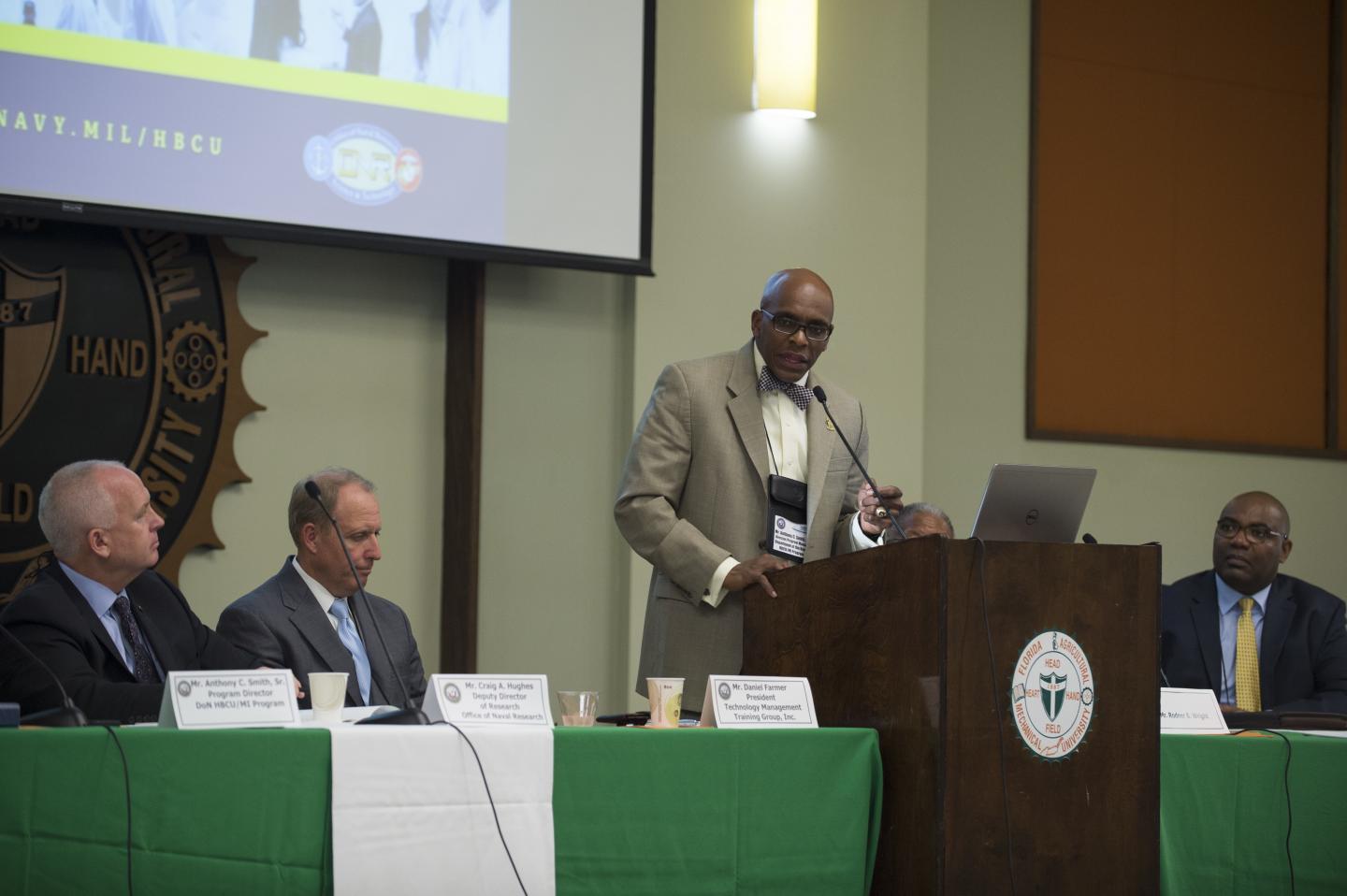 ARLINGTON, Va.--The U.S. Navy's Historically Black Colleges and Universities/Minority Institutions (HBCU/MI) program recently was named a "Top Supporter of HBCU Engineering Schools" by US Black Engineer and Information Technology magazine.
The designation results from a survey the magazine conducted of the deans of 15 HBCU engineering schools accredited by the Accreditation Board for Engineering and Technology--and of the leaders of Advancing Minorities' Interest in Engineering, a corporate-academic alliance.
"The Navy is honored to receive this accolade," said Anthony Smith Sr., who heads the Navy's HBCU/MI program. "It reflects our mission to educate students about the Navy's research needs, get them excited about creating solutions and even inspire them to pursue Navy-related internships or scholarships."
The "Top Supporters" survey asked participating HBCU institutions to list the corporate, government and nonprofit organizations providing the most support to their schools. They considered factors such as support for infrastructure modernization and enhancement, research and mentorship projects, participation on advisory councils, faculty development opportunities, scholarships and career opportunities.
The Navy's HBCU/MI program is based at the Office of Naval Research, with the mission of discovering some of the best and brightest minds in support of the Navy and Marine Corps.
The program has three main goals:
Expand opportunities for schools to successfully compete for grants and contracts for basic and applied research.
Offer scholarships, fellowships and internships to students pursuing degrees in STEM (science, technology, engineering and mathematics) studies.
Promote greater student interest in STEM degrees at HBCU/MIs.
"We're always looking for diverse ideas and innovative research to address the science and technology challenges facing the Navy," said Smith. "Collaborating with HBCU/MIs connects us with a huge number of talented students and faculty."
###
Watch a video about the Navy's HBCU/MI program.
---