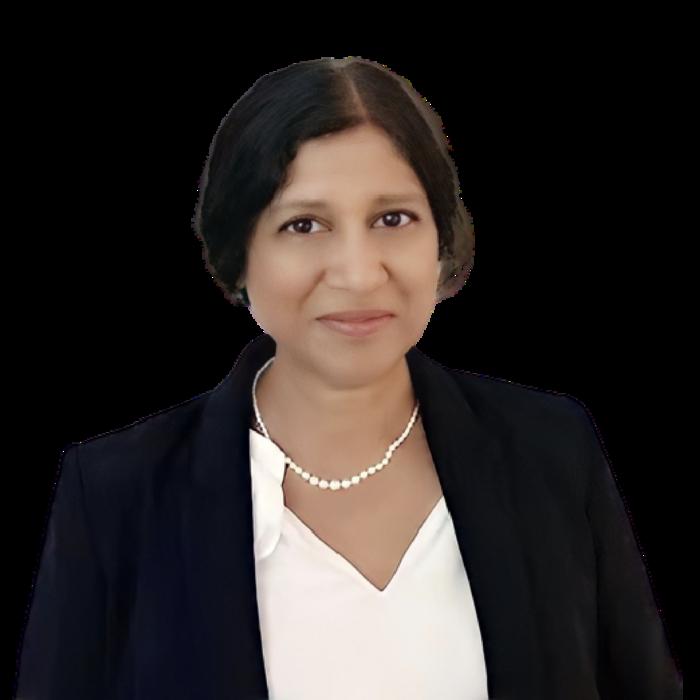 Insilico Medicine ("Insilico"), a clinical-stage end-to-end artificial intelligence (AI) driven drug discovery company, has appointed Sujata Rao, MD as Chief Medical Officer. Dr. Rao was previously Senior Vice President of Global Clinical Development at Insilico and has been leading the Company's clinical development strategy, including guiding its lead therapeutic asset for Idiopathic Pulmonary Fibrosis (IPF) into Phase II clinical trials, the first AI-discovered and AI-designed drug to reach this milestone.
"It has been an exciting time to be leading Insilico Medicine's clinical programs," said Dr. Rao. "With our IPF drug in Phase II trials, two other drugs in Phase I clinical studies, and many others in the pipeline, we are fast-tracking novel drugs to patients with high unmet need."
Dr. Rao played a pivotal role in the Company's latest achievement, dosing the first patients with a generative AI-produced drug for IPF in a Phase II clinical study that represents a milestone for the Company and the industry. She's also led the progression of two other AI-designed drugs into clinical trials, including a USP1 inhibitor for the treatment of solid tumors that was recently granted IND approval from the FDA, and a COVID-19 drug that has shown effectiveness against drug-resistant strains.
Dr. Rao has over 15 years of clinical development and medical affairs experience in senior executive roles in the pharmaceutical industry. Prior to joining Insilico, she spent over five years at Eli Lilly, most recently as Associate Vice President of Global Clinical Development for early and late-stage oncology assets. She was also Executive Director at ARMO Biosciences where she led the development of pegilodecakin (pegylated IL-10), which was acquired by Eli Lilly. Prior to Eli Lilly, she served as Immuno-Oncology Medical Lead and Oncology Scientific Advisor at Bristol-Myers Squibb for nivolumab, leading efforts for rare population malignancies and lung cancer. She was also Sr. Medical Director at Onyx Pharmaceuticals, a subsidiary of Amgen Inc., where she was responsible for leading efforts in liver, renal, and thyroid cancer for Nexavar (sorafenib).
Prior to joining industry, Dr. Rao had 15 years of academic and clinical practice experience in oncology. She was Clinical Associate Professor of Medicine at the University of Washington focused on gastrointestinal oncology. Before her academic practice, she had a large community-based oncology practice. Dr. Rao earned her medical degree from Jacobs School of Medicine and Biomedical Sciences in Buffalo, NY, followed by a residency in Internal Medicine at the University of Pittsburgh. She completed her Medical Oncology/Hematology fellowship at Memorial Sloan Kettering Cancer Center in New York.
About Insilico Medicine
Insilico Medicine, a clinical stage biotech company powered by generative AI, is connecting biology, chemistry, and clinical trials analysis using next-generation AI systems. The company has developed AI platforms that utilize deep generative models, reinforcement learning, transformers, and other modern machine learning techniques for novel target discovery and the generation of novel molecular structures with desired properties. Insilico Medicine is developing breakthrough solutions to discover and develop innovative drugs for cancer, fibrosis, immunity, central nervous system diseases, infectious diseases, autoimmune diseases, and aging-related diseases. www.insilico.com
---