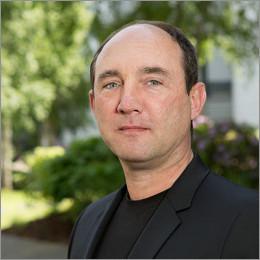 Researchers at the University of Luxembourg have found that the financial press can have detrimental or positive effects on the behaviour of investors and their opinion on the economy as a result of the language used in reporting.
While a link between financial news and the behaviour of investors has long been assumed, this study ("Modifier words in the financial press and investor expectations") is the first to deliver empirical data confirming a significant correlation between the press and the development of stocks.
For the experiment, a group of 80 participants with a background in economics were presented with various news items about particular stocks. In the news items, the names of the companies were anonymized, but they included so-called "modifier words" giving each article a more negative (e.g. "devastating", "shocking") or positive (e.g. "healthy", "encouraging") angle. The factual information remained the same.
Participants were then asked to assess the future performance of the stocks with a clear pattern emerging: positive news coverage also led to a positive evaluation and vice versa. Importantly, the style of news reporting had an impact on the hypothetical decision of participants to buy or sell stocks and their overall estimation of the economy.
Language matters!
The team of researchers - Prof. Roman Kräussl from the University of Luxembourg's Luxembourg School of Finance and Prof. Ronald Bosman and Elizaveta Mirgorodskaya (both Vrije Universiteit Amsterdam) - concluded that the evaluation of the economy is less fundamental data-driven than it is emotional impression-driven.
With the press playing a big role in how the public perceive and understand the economy and financial markets, the experiment provides evidence of the influential role of the media. "In a time when journalism is increasingly under pressure, it is important to highlight the influence media can have on real life scenarios," commented Prof. Kräussl. "We live in the age of 'fake news' and 'alternative facts', of fast-paced online and social media. Our research clearly shows the importance of factual and accurate reporting and the power that words yield over investors and, by extension, stock markets and the economy."
###
---
Journal
Journal of Economic Behavior & Organization